I like these vintage history maps. They are nice and information dense, and you can almost smell your old school when you look at them.
Below is the hard to find "Histomap of Religion" which recently sold online for $405.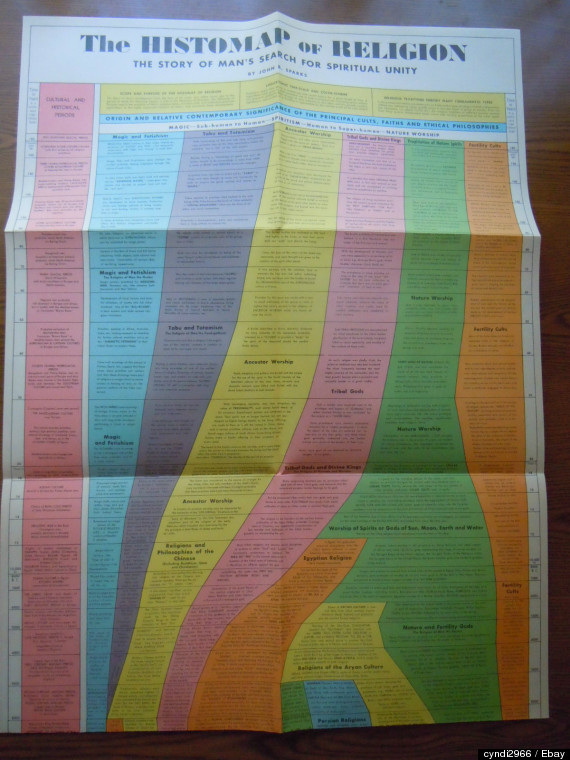 Here's the 1881 "Synchronological Chart of Universal History" which is one of the best chart titles of all time, and stretched 23 feet long.